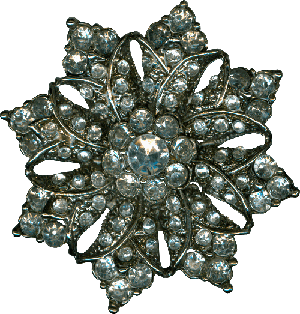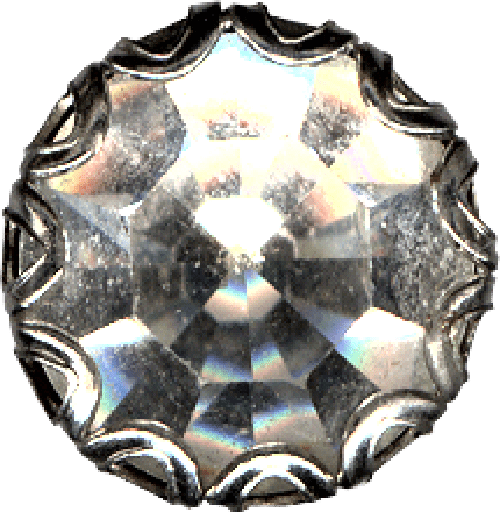 Let's get
"Virtual…Virtual"
You don't have to leave your house to receive personalized spa treatment because I will bring it to you! I now offer a unique, one- of- a- kind program that empowers YOU to take control of YOUR beauty, YOUR health, YOUR self-maintenance…as I guide you through each month taking one system at a time, understanding it, working with it, and making it YOURS to keep. It's time to "Free Your Skin from Within"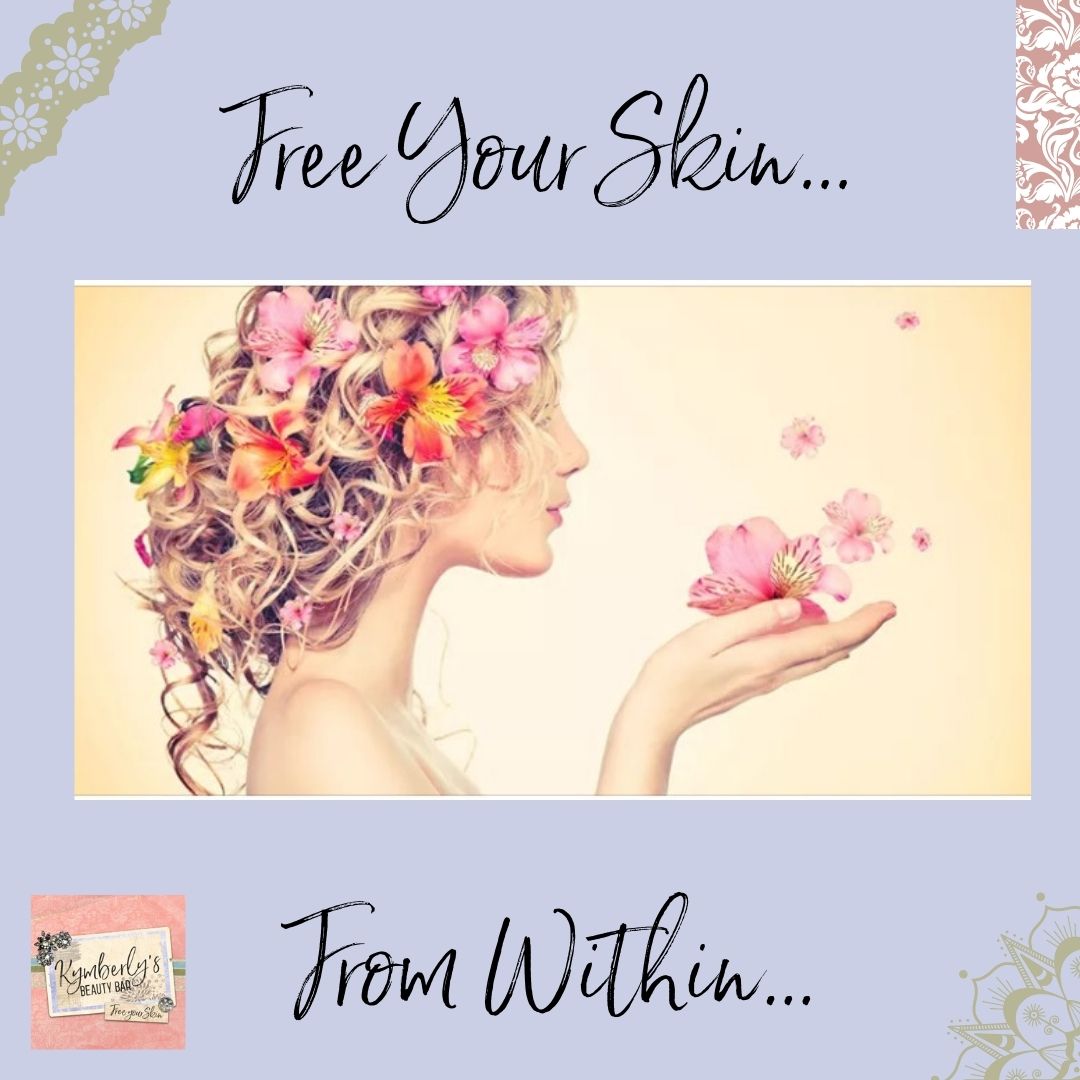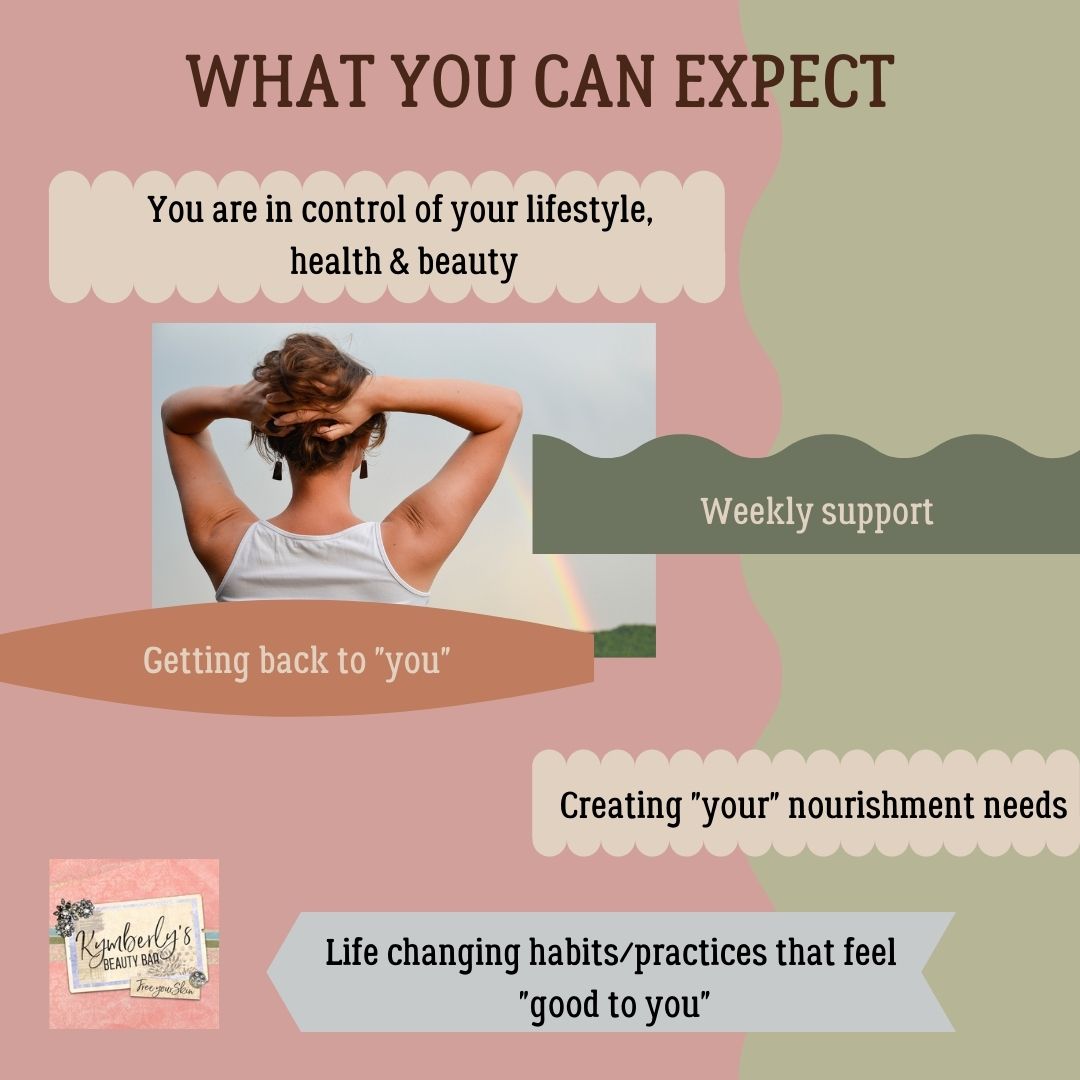 Free Your Skin…
As a woman communication is HUGE for any relationship.
One of THE BEST communicators we will every have in our life is our SKIN!
If we learn to pay attention to the messages it sends us, and act upon them in a balanced way, we will "glow" from the inside out.
BUT…there are SO MUCH information about skin, food, sel -nourishment, skin care products, essential oils, etc…do you ever just get overwhelmed??? I did, and along the way I slowly lost track of me…it happens.
SO, let's "dare to be different" and stop, focus, and have the best journey back to ourselves from the inside out…and "free our skin" to do what it loves to do for YOU…GLOW!
HOW:
I have put together a monthly program that will take you step by step through the important systems INSIDE our bodies that support our skin outwardly. We will only work on ONE per month. Start Small, Win Big.
What's in it for you?
A monthly PDF Workbook with information, recipes, essential oil of the month, guided self-nourishment ideas, and more
Virtual Facial Reflexology 1 Hr each month
Virtual Happy Hour each month where we get together to enhance each other 
Weekly support from ME!
And, we will be in a community of like- minded, beautiful women for support and much needed social interaction…
… all in the comfort of your own home
… your own clothes
… your own space
… your own beverage of choice…
June's Topic: Sun & Sweat & Skin
"First, let me say FUN! I really enjoyed myself last night. It was worth every penny. Your products are of the highest quality. Your knowledge and explanations for what we were using and why we were using it and how it benefits the body was wonderful. I walked away relaxed and rejuvenated. Thank you Kymberly."
"The Spa night was AMAZING! I knew it would be fun but it was so much more than I imagined. Not only fun but I learned so much. I never felt rushed. The facial reflexology was wonderful. Lots of people say "let's have a spa night" but this was the real thing. When we were done I felt so relaxed. I felt like butter. I loved that when we were finished I was already home. So I could just chill and not have to drive anywhere to get home. I loved all the products you sent and the face mask felt so good. For me, being able to be home to do this was extra nice because honestly, going to a salon and having a person I don't know touch me very stressful which undoes all the relaxation I am trying to get. Thank you Kymberly."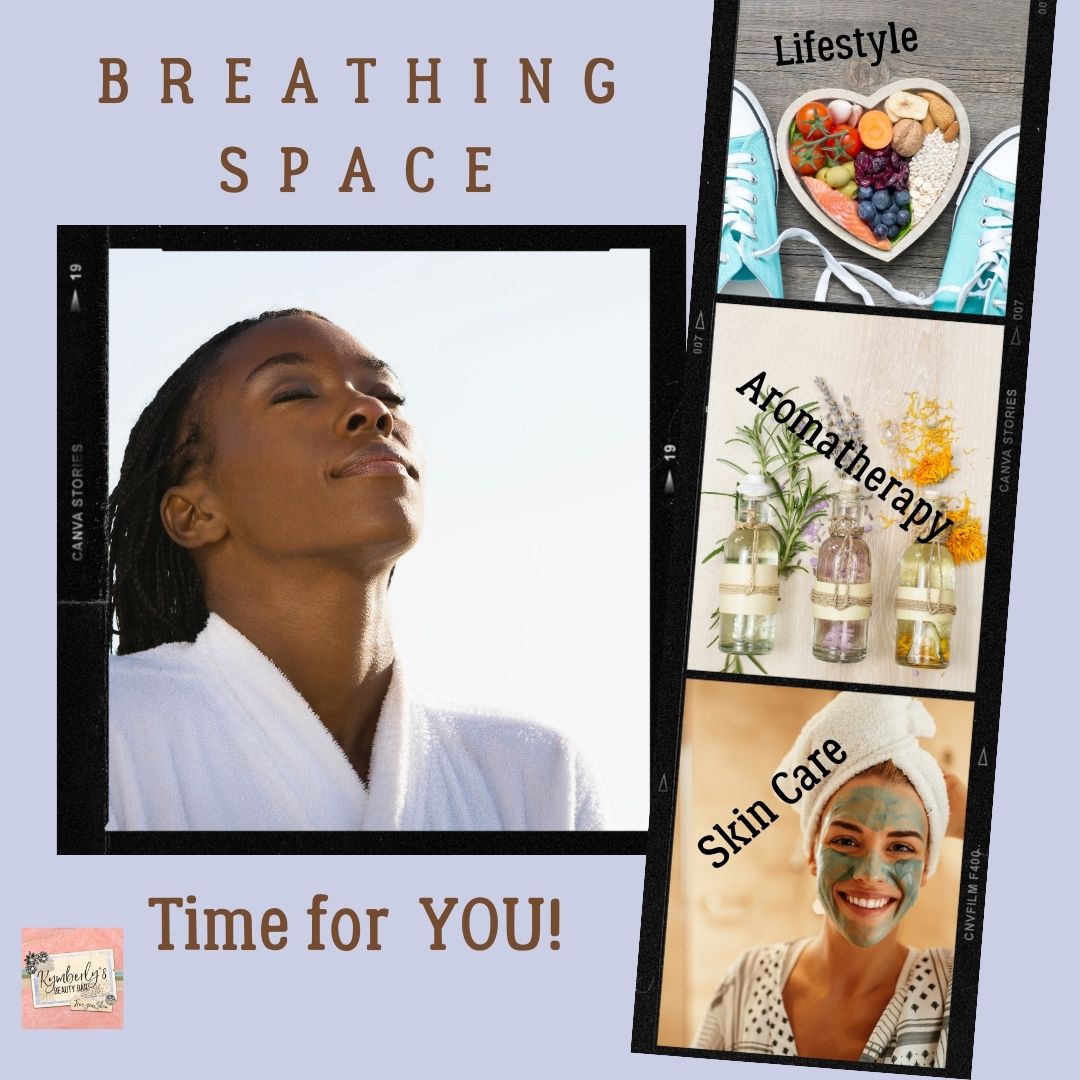 BREATHING SPACE
There's so much information available about lifestyle, aromatherapy, and skin care. This is a TIME FOR YOU to connect with myself and others to discuss all things supportive for women's health and beauty, keeping things simple and doable. You will be sent an email the week before as a reminder and topic of discussion. The months we will be making fun products for home, health, and beauty, I will include in your email the affordable, natural, organic ingredients to have ready! This will be a fun interactive hour to grow in personalizing YOUR approach to beauty, inside out!
June's Topic:
Skin Care 101
"I just had the Best Time for my very own virtual facial reflex therapy treatment! It was wonderful, fun and interesting. I feel more relaxed and in a better mood. I will definitely be doing this again. Thank you Kymberly."
"My facial reflex therapy appoint via zoom chat was very comfortable and a relaxing session. You not only taught me but encouraged me. I am not a fan of having others touch me, especially strangers, which is why I refrain from professional facials and massages, so being able to do the session on my own with your guidance relieved the anxiety I have about these treatments. The way you walked me through each step was so well done because it's easy to see that you truly love taking care of people and put effort into learning how to do it. It was a truly invigorting experience and my body was really thankful afterwards. Thank you Kymberly."
LOVE TO Read 
MORE ABOUT ESSENTIAL OILS?